A Life Full of Possibilities
The Mather is a bold fusion of comfort and connection, designed to be the stylish epicenter of your ever-expanding life. It's a single location that offers a luxury lifestyle of a different kind—one that combines wonderfully imagined living spaces, unique cultural experiences, and a confidence-inspiring approach to comprehensive wellness.
An Exceptional Place To Live
The Mather is located at the intersection of luxury, sophistication, convenience, and comfort. Here is just a glimpse of the many exciting features tastefully built into this vibrant community:
Spacious, Modern-Living Floor Plans
Choose from a variety of one- and two-bedroom options, some with dens, and with high-end appointments.
Fitness Center & Day Spa
Escape to a relaxing retreat complete with an indoor swimming pool, group exercise studio, and cardio/weight training.
Priority Access to the Life Centre
Enjoy peace of mind with your choice of health plans and a full continuum of care on-site, including assisted living, memory support, and skilled nursing (should you ever need them).
Tasteful Selections
Enjoy a variety of dining venues offering distinct culinary experiences.
Exploring Made Effortless
Enjoy concierge and valet services with indoor parking, scheduled shuttle transportation, and nearby Metro service.
Inspiring Social & Cultural Opportunities
Derive daily inspiration from a wide selection of on-site events and programs, including digital media workshops, art + technology seminars, featured lecturers, and much more.
A Full-Service Lifestyle
Your monthly fee includes your choice of culinary packages, plus housekeeping, maintenance, and landscaping services.
Experience Luxury of a Different Kind
Seek Amazing
Be part of a vibrant community filled with opportunity, including concierge and valet services, a fitness center and spa, and inspired social and cultural experiences.
Explore More Services & Amenities
Be Indulged
Take a culinary journey across a selection of dining venues offering seasonal cuisine, from a Euro-style café to a modern casual bistro to a refined gourmet dining experience.
Tease Your Appetite
Live Confidently
Get more out of the good life you're already enjoying by adding the uncommon confidence that comes with having a plan in place—for now and in the future (whatever the future might hold).
Discover the Joy of Planning Ahead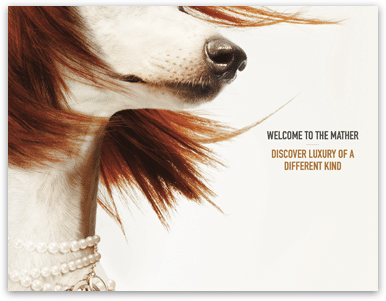 Distinction is in the Details